Waning Wayne Rooney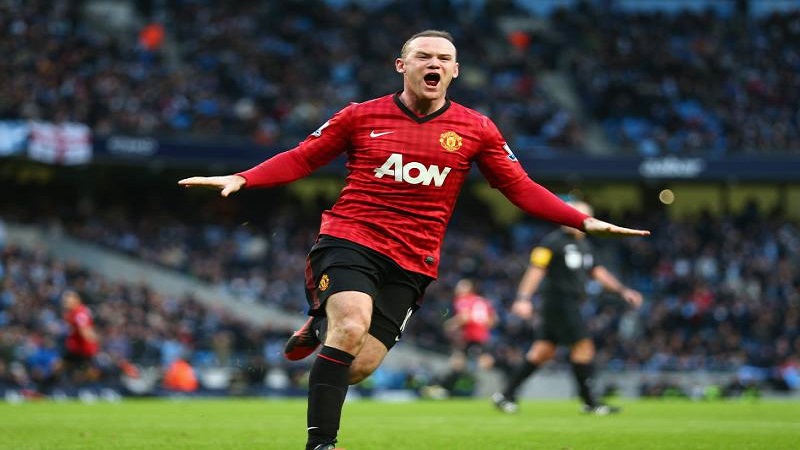 Cursed for being not Selfish
Early years in Manchester United
Wayne Rooney was signed in the summer of 2004 by Sir Alex Ferguson for an amount which raised quite a few eyebrows within the ranks of Manchester United board. So it is pretty clear he wore the Red Devil's shirt around the time when there were many top quality players in the squad. He grew up playing with and under some of the legends of Manchester. Everything was going accordingly and United were a team to beat.
2009–2013; Upto end of Ferguson era
Rooney-Ronaldo partnership ended with Cr7 departure to Real Madrid in the summer of 2009. On the other hand all other star players of Red Devils were towards the end of their illustrious career. Suddenly there was a huge gap in terms of quality in the squad of the Reds. (It was Ferguson's ability to inspire 'normal' players to do extraordinary which led to their success during 2010–2013). Apart from 2 or 3 players not many would have been first choice players had they been playing for some other top European Clubs.
During this phase, Rooney absorbed most of the pressure and responsibility to carry the team forward; a role he performed extremely well.
Post Ferguson era
Both LVG and Mourinho (Moyes is not in the same league as these two) conceded that Manchester United squad looks very ordinary and needs overhaul. Both of them signed numerous players to bring in world class quality. Meanwhile during this rebuilding process Rooney was still carrying the whole legacy and aura of Manchester United all upon his shoulders. Now not only the forward but also the midfield became his responsibility. One would often find the one time goal scoring machine tracking back to help his defenders and thwart any impending danger. Rooney used to be all over the ground trying everything and using every inch of his footballing skills and know-how to help his mates and the team. To cite few examples:
Scoring goals
Providing assist
Providing crosses in the box
Pressing defenders
Building attack from midfield.
Taking both long and short free kick
Defensive duties etc He got so used to playing every role in the field that when the time came for him to perform one duty but to perfection, the player got confused. Reading his game he at times he looks like a confused forward who would shy away from shooting: someone who used to send deadly volleys and long range missiles.
Whether this man can get his mojo back or not is a different issue but he went down for the team's cause. A curse for being not so selfish!